THE NEXT BANDS ON STAGE
Signed up 16 October 2016 at 3:47 a.m.

Alternative rock
New Zealand
Signed up 26 October 2015 at 5:39 a.m.

Acoustic
New Zealand
Signed up 19 May 2015 at 9:08 p.m.

Alternative Folk
New Zealand
Next bands around the globe

Hard Rock
Switzerland
Metal
Russia
Flèche d'Or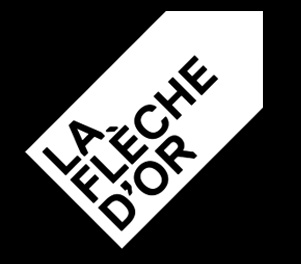 Flèche d'Or
102 Bis Rue de Bagnolet, Paris
Show on map
La Flèche d'Or est née dans les murs de l'ancienne gare de Charonne. Dans les années 90 des anciens étudiants des Beaux arts de Paris investissent le lieu pour le transformer en salle café concert. Le lieu s'est imposé au fil des années comme un centre de la vie parisienne en organisant des concerts (pop, folk, rock) ainsi que des soirées clubbing (électro, hip hop, djsets). La Flèche d'Or a fermé de nouveau ses portes en Avril 2009. Deux producteurs de spectacles : Alias et Asterios ont repris la gestion de la salle. L'objectif étant de relancer un lieu qui a bâti sa réputation autour du repérage de nouveaux talents musicaux. Le festival Emergenza investit donc ce lieu pour y apporter une programmation et une sélection autour de la découverte musicale où se retrouvent artistes, public et professionnels.