THE NEXT BANDS ON STAGE
Signed up 16 October 2016 at 3:47 a.m.

Alternative rock
New Zealand
Signed up 26 October 2015 at 5:39 a.m.

Acoustic
New Zealand
Signed up 19 May 2015 at 9:08 p.m.

Alternative Folk
New Zealand
Next bands around the globe

Alternative rock
Netherlands
Rock
Russia
HEBE
Phone: +34 91 478 57 15



General Informations: hebevk@gmail.com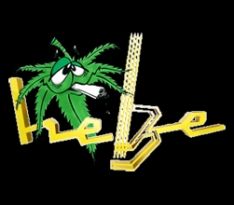 HEBE
C/ Tomas Garcia, 5, Madrid
Show on map
La sala Hebe es un espacio ideal para que las bandas rock se exhiban en la capital española. El ambiente está compuesto por una dosis de buena música y otra de actuaciones en directo. Representa uno de los espacios Hardrock en el panorama de los conciertos en Madrid. La sala Hebe es uno de los escenarios para el concurso de bandas emergentes, elegido por el Festival Emergenza. El aforo es de 100 – 250 personas, y todas ellas deben ser mayor de edad. Quizás sea ... una auténtica locura del rock.