THE NEXT BANDS ON STAGE
Signed up 16 October 2016 at 3:47 a.m.

Alternative rock
New Zealand
Signed up 26 October 2015 at 5:39 a.m.

Acoustic
New Zealand
Signed up 19 May 2015 at 9:08 p.m.

Alternative Folk
New Zealand
Next bands around the globe

Melodic Death
Russia

Jazz Pop
Poland
Music Megastore
Phone: +34 93 423 42 85



General Informations: info@musicmegastore.es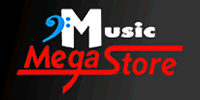 Music Megastore
C/ Rocafort, 131, Barcelona
Show on map
Music MegaStore es una de las mayores tiendas de instrumentos musicales, ubicada en la ciudad de Barcelona. En ella podemos encontrar todas las cosas que necesitan los grupos musicales, y mucho más. Muchas de las bandas de rock de España, y de otros tantos estilos, adquieren sus más extraños aparatejos musicales en Music MegaStore. Un local de ensayo puede ser totalmente equipado recurriendo a esta mega tienda de instrumentos y accesorios musicales. Además, se pueden adquirir juegos de luces y objetos para la puesta en escena.