THE NEXT BANDS ON STAGE
Signed up 16 October 2016 at 3:47 a.m.

Alternative rock
New Zealand
Signed up 26 October 2015 at 5:39 a.m.

Acoustic
New Zealand
Signed up 19 May 2015 at 9:08 p.m.

Alternative Folk
New Zealand
Next bands around the globe
Signed up less than one hour ago

Pop Rock
Brazil

Aggressive Rock
Japan
Saint Ex
Phone: 05 56 31 21 04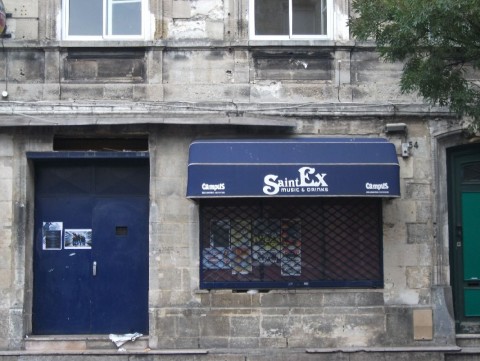 Saint Ex
54 Cours de la Marne, Bordeaux
Show on map
L'antre du Saint-Ex, c'est un rez-de-chaussée assorti d'une cave, situé Cours de la Marne. Une fois passée la porte, vous pénétrez dans une cave voûtée particulièrement propice aux soirées animées et aux concerts rock, parfois folk ou pop. Les résidences universitaires toutes proches en font un QG des étudiants du quartier. L'entrée les soirs de concerts n'est jamais excessive.