RECENT MEDIA
4/25/2018 8:17:02 PM
4/25/2018 4:41:10 PM
THE NEXT BANDS ON STAGE
Signed up 16 October 2016 at 3:47 a.m.

Alternative rock
New Zealand
Signed up 26 October 2015 at 5:39 a.m.

Acoustic
New Zealand
Signed up 19 May 2015 at 9:08 p.m.

Alternative Folk
New Zealand
Next bands around the globe

Christian/Gospel Rock
United States of America

Progressive rock
Finland
Trolleybus
Phone: 0-4-91-54-30-45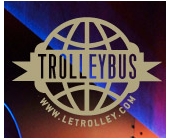 Trolleybus
24 Quai De Rive-neuve, Marseille
Show on map
Installé sur le vieux-port de Marseille, cette salle Oscille entre le Club, le Bar, la salle de concert. le TROLLEYBUS est incontournable dans le paysage culturel et festif des noctambules.