THE NEXT BANDS ON STAGE
Signed up 16 October 2016 at 3:47 a.m.

Alternative rock
New Zealand
Signed up 26 October 2015 at 5:39 a.m.

Acoustic
New Zealand
Signed up 19 May 2015 at 9:08 p.m.

Alternative Folk
New Zealand
Next bands around the globe

Punk
Japan
Signed up less than one hour ago

Rock québécois
Canada
Big Band Café
Phone: 02-31-47-96-13



General Informations: contact@bigbandcafe.com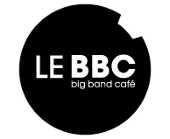 Big Band Café
1 Avenue Haut Crépon, Caen
Show on map
SMAC de caen cette salle de musiques actuelles propose : formations de son et de lumière et possède aussi des locaux de répétitions. Elle accueille autant les grands noms de la musique que les groupes amateurs de la région.