THE NEXT BANDS ON STAGE
Signed up 16 October 2016 at 3:47 a.m.

Alternative rock
New Zealand
Signed up 26 October 2015 at 5:39 a.m.

Acoustic
New Zealand
Signed up 19 May 2015 at 9:08 p.m.

Alternative Folk
New Zealand
Next bands around the globe

Alternative
Russia

Death core
Russia
Scene Michelet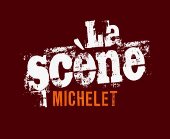 Scene Michelet
1 Boulevard Henry Orrion, Nantes
Show on map
La Scène Michelet est un café concert situé à Nantes et qui accueille du lundi au samedi, concerts, tremplins pour jeunes groupes émergents et djs.