RECENT MEDIA
12/11/2017 3:43:13 AM
12/11/2017 1:33:45 AM
THE NEXT BANDS ON STAGE
Signed up 16 October 2016 at 3:47 a.m.

Alternative rock
New Zealand
Signed up 26 October 2015 at 5:39 a.m.

Acoustic
New Zealand
Signed up 19 May 2015 at 9:08 p.m.

Alternative Folk
New Zealand
Next bands around the globe
Signed up less than one hour ago

Progressive rock
Switzerland
Signed up less than one hour ago

Other...
United States of America
Elefante Rosso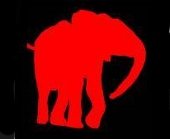 Elefante Rosso
Via Della Crusca 34 Mestre (ve), Venezia
Show on map
I gruppi emergenti, le band emergenti, i musicisti emergenti, le idee e la musica emergente. L'Elefante rosso si è da sempre caratterizzato per la sua sensibilità verso le idee nuove ed il talento dei giovani musicisti e gruppi italiani. La programmazione che alternava band più conosciute ed artisti affermati a band e gruppi che cercavano di promuovere la propria musica all'interno di concorsi rock e festival per emergenti ha portato ad una fattiva collaborazione della direzione artistica dell'Elefante rosso con il festival Emergenza. L'Elefante è stato purtroppo chiuso ma il gruppo di lavoro che lo ha creato è alla ricerca di nuovi spazi e location dove continuare l'esperienza artistica dell'associazione.