THE NEXT BANDS ON STAGE
Signed up 16 October 2016 at 3:47 a.m.

Alternative rock
New Zealand
Signed up 26 October 2015 at 5:39 a.m.

Acoustic
New Zealand
Signed up 19 May 2015 at 9:08 p.m.

Alternative Folk
New Zealand
Next bands around the globe

Latino Americas
Japan

Reggae Muffin
Belgium
Subscene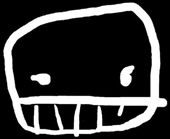 Subscene
Kirkegata 34, Oslo
Show on map
Sub Scene er et rusfritt, all-ages kulturhus i Oslo sentrum, støttet av bl.a. Oslo Kommune og Norsk Kulturråd. Vi arrangerer konserter, festivaler, tema- og klubbkvelder og andre arrangementer.