THE NEXT BANDS ON STAGE
Signed up 16 October 2016 at 3:47 a.m.

Alternative rock
New Zealand
Signed up 26 October 2015 at 5:39 a.m.

Acoustic
New Zealand
Signed up 19 May 2015 at 9:08 p.m.

Alternative Folk
New Zealand
Next bands around the globe

Electro Pop
Russia
Signed up less than one hour ago

Melodic Death
Sweden
KLAKSON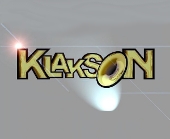 KLAKSON
Via Piave 1-b, Reggio Emilia
Show on map
Il Klakson è un club di buona tradizione per la musica live e le esibizioni dei gruppi emergenti italiani. Le band che hanno avuto l'opportunità di suonare dal vivo nei concorsi musicali per gruppi che si è svolto nella sala Emiliana hanno sempre espresso grande soddisfazione per le attrezzature tecniche e gli spazi del locale.