RECENT MEDIA
10/23/2016 10:50:25 PM
10/23/2016 7:53:04 PM
THE NEXT BANDS ON STAGE
Signed up 16 October 2016 at 3:47 a.m.

Alternative rock
New Zealand
Signed up 26 October 2015 at 5:39 a.m.

Acoustic
New Zealand
Signed up 19 May 2015 at 9:08 p.m.

Alternative Folk
New Zealand
Next bands around the globe

Power Pop
United States of America

Progressive
Russia
Arena 305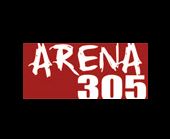 Arena 305
Lönngatan 30, Malmo
Show on map
Arena 305 är ett musik- och kulturhus för ungdomar. Arena 305 bygger på delaktighet och inflytande från dig som besökare. Det betyder att det som händer på våra scener är det du som iscensätter! Vill du uppträda på scenerna, hänga upp en utställning, visa en film, spela in en demoskiva, lära dig mer om något som rör musik, dans, kultur? Kom då in och prata med oss i personalen så kan vi tillsammans hitta ett sätt att genomföra idén.

Alla aktiviteter i Arena 305 äger självklart rum under nyktra och rökfria förhållanden.