THE NEXT BANDS ON STAGE
Signed up 16 October 2016 at 3:47 a.m.

Alternative rock
New Zealand
Signed up 26 October 2015 at 5:39 a.m.

Acoustic
New Zealand
Signed up 19 May 2015 at 9:08 p.m.

Alternative Folk
New Zealand
Next bands around the globe

Other...
Russia

Pop Rock
Chile
Transilvania Live MIlano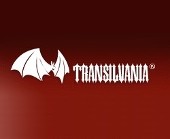 Transilvania Live MIlano
Via Paravia 59, Milano
Show on map
Il Transilvania è uno dei più noti locali di musica live di Milano. Un'ottimo posto per la promozione di gruppi emergenti. I più grandi artisti di musica rock hanno calcato il palco del Transilvania, che per diversi anni ha ospitato anche le band di Emergenza Festival. Come i suoi "fratelli" nel resto del mondo anche il Transilvania di Milano ha chiuso lasciando un vuoto nel mondo della musica live.