THE NEXT BANDS ON STAGE
Signed up 16 October 2016 at 3:47 a.m.

Alternative rock
New Zealand
Signed up 26 October 2015 at 5:39 a.m.

Acoustic
New Zealand
Signed up 19 May 2015 at 9:08 p.m.

Alternative Folk
New Zealand
Next bands around the globe
Signed up less than one hour ago

Rock Fusion
France
Signed up less than one hour ago

Indie Punk
Belgium
Ninkasi Kao
Phone: 04-72-76-89-09



General Informations: kao.konnection@ninkasi.fr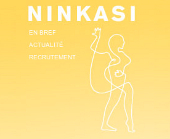 Ninkasi Kao
267 Rue Marcel Merieux, Lyon
Show on map

Initié par 3 jeunes fraîchement diplômés, le Ninkasi est né d'une idée simple : implanter le concept des micro-brasseries américaines en France. Et c'est à Lyon, haut lieu de tradition brassicole, que ce projet trouve naturellement sa place en 1997. La salle accueil groupes émergents et tremplins rocks et aide à la promotions des jeunes artistes.
Le Ninkasi Kao, se situe dans le Ninkasi Gerland. Créé dans les locaux d'une ancienne ENTREPRISE de transport, le Ninkasi Gerland est le site historique des Ninkasi: un lieu de vie et de convivialité pouvant accueillir jusqu'à 1500 personnes. Il abrite un un café concert (le Kafé), une salle de spectacles de 580 places (le KAO), un restaurant avec service à table (le SILO) et plusieurs espaces pour se restaurer, boire un verre...