THE NEXT BANDS ON STAGE
Signed up 16 October 2016 at 3:47 a.m.

Alternative rock
New Zealand
Signed up 26 October 2015 at 5:39 a.m.

Acoustic
New Zealand
Signed up 19 May 2015 at 9:08 p.m.

Alternative Folk
New Zealand
Next bands around the globe

Hip Hop
Japan

Other...
Switzerland
Ecoteca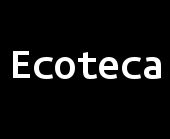 Ecoteca
Via Caboto, 19, Pescara
Show on map
L'Ecoteca ha sempre ospitato mostre d'arte, incontri ma soprattutto concerti di gruppi emergenti. Un luogo che ha rappresentato un social network reale per artisti. Emergenza è passata per il palco di questo locale con le band rock emergenti.