THE NEXT BANDS ON STAGE
Signed up 16 October 2016 at 3:47 a.m.

Alternative rock
New Zealand
Signed up 26 October 2015 at 5:39 a.m.

Acoustic
New Zealand
Signed up 19 May 2015 at 9:08 p.m.

Alternative Folk
New Zealand
Next bands around the globe

Rap'n'core
Poland

Alternative Acoustic
Belarus
Pustervik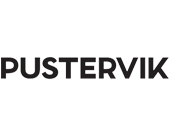 Pustervik
Järntorgsgatan 12, Gothenburg
Show on map
Pustervik har sedan 20-talet varit en del av Göteborgs nöjes- och kulturliv. Under de första 70 åren huserade här biograferna Järntorgsbiografen, Rialto och Prisma och sedan 90-talet har det varit teaterscen. Nationalteatern drev verksamheten några år innan Pusterviksteatern tog över lokalerna och använde dem som en av Sveriges främsta gästspelsscener. Vid sidan av teatern har Pusterviksbaren de senaste tio åren under drift av Lotten varit en av landets ledande scener för konserter och klubbar. Nu drivs lokalerna ansvarsfullt vidare med ett brinnande engagemang för mötesplatsen, musiken och scenen.