THE NEXT BANDS ON STAGE
Signed up 16 October 2016 at 3:47 a.m.

Alternative rock
New Zealand
Signed up 26 October 2015 at 5:39 a.m.

Acoustic
New Zealand
Signed up 19 May 2015 at 9:08 p.m.

Alternative Folk
New Zealand
Next bands around the globe
Signed up less than one hour ago

Indie Rock
Mexico

Pop
Denmark
Röhre
Phone: 0049-0-711-2991499



General Informations: info@roehre-konzerte.de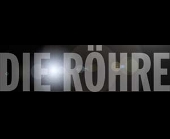 Röhre
Willy Brandt Str 2/1, Stuttgart
Show on map
Semifinale bis 2011 - Der Traditionsclub musste auf Grund der Baumaßnahmen für den neuen Bahnhof S21 im Jan. 2012 für immer schließen. Eine Alternative für die Betreiber wurde seitens der Stadt nicht angeboten.