THE NEXT BANDS ON STAGE
Signed up 10 August 2017 at 20:48

Other...
Ireland
Signed up 21 March 2017 at 17:44

Alternative rock
Ireland
Signed up 03 October 2016 at 13:31

Alternative Folk
Ireland
Next bands around the globe

Other...
United States of America

Pop Rock
Belgium
Die Faust
Phone: 0049-0-511-455001



General Informations: faust@faustev.de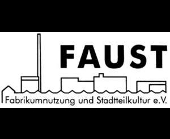 Die Faust
Zur Bettfedernfabrik 3, Hannover
Show on map
Im renommierten Kulturzentrum Faust finden schon seit 2000/2001 unsere Hannover-Finale statt. Der Laden fasst 650 Personen, hat super Techniker und muss sich mit Bands wie Sick of it all, Turbostaat und Frank Turner, die hier schon gespielt haben, als Konzertlocation nicht verstecken. Doch nicht nur Konzerte finden hier statt: auch Discos, Parties oder auch kulturelle Dinge wie Lesungen etc. oder auch Märkte können hier besucht werden — ein solides Programm seit Jahrzehnten...