RECENT MEDIA
10/15/2018 2:34:40 PM
10/15/2018 12:54:57 PM
THE NEXT BANDS ON STAGE
Signed up 02 september 2017 at 13:50

Electro Pop
Estonia
Signed up 11 juuli 2017 at 19:32

Alternative
Estonia
Signed up 27 juuni 2017 at 12:07

Indie Rock
Estonia
Next bands around the globe

Other...
Saksamaa
Signed up less than one hour ago

Grunge
Italija
The Old Railway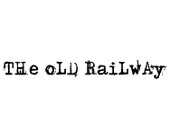 The Old Railway
45 Curzon Street, Birmingham
Show on map
Sadly, this live music pub is no longer there because it has since been demolished. The Old Railway pub in Curzon Street played host to a vast number of gigs during its two periods in operation and was a mainstay of the Birmingham music scene over several decades. Emergenza can confirm that John Bonham and Robert Plant of Led Zeppelin used to call in there from time to time in the first half of the 70's. Emergenza is proud to have been part of the Birmingham music scene by bring the best up coming bands.